Scott Stapp Is Defeating His Demons One Mile at a Time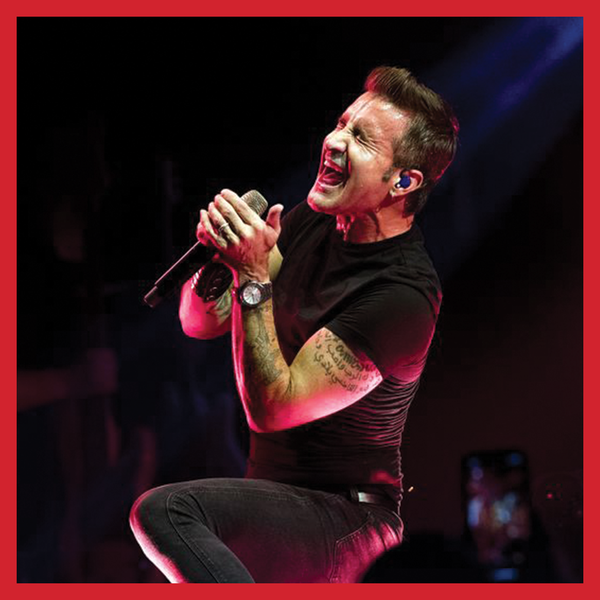 From MensHealth.com - By Brett Williams
There's no better way to get a window into the complicated world of a musician like Scott Stapp than by listening to their music.
Scott Stapp's latest album, The Space Between the Shadows, which dropped last week, is driven by the song "Purpose for Pain." The standout single mines the tumultuous period the singer endured since his last record in 2013 for inspiration. "Purpose for Pain" clearly carries a potent message, with a chorus that hits with all the subtlety of a sledgehammer:
There's gotta be more / 'Cause this life is insane / Gotta turn this around / And find the purpose for pain / There's so much to lose / Yeah, there's so much at stake / Gotta turn this around / And find the purpose for pain
Given everything that Stapp has overcome, however, the song's unsubtle messaging is a powerful statement of resolve and resilience.
Finding What He Couldn't Lose
Stapp, 45, rose to prominence as the frontman of post-grunge outfit Creed, one of the biggest rock acts at the turn of the millennium (the band hasn't released new material since 2009 and is currently on hiatus). That success led to a solo career and two records in 2005 and 2013—but Stapp was using drugs to self-medicate to cope with an undiagnosed mental illness. After a series of highly-public incidents that culminated in a substance-fueled "pyschotic break" in 2014, the musician began a path that led to a physical and mental transformation. Stapp spoke to Men's Health on the phone during the week of the new album's release, five years later, to share his story.
"The biggest thing that began my transformation was finding sobriety," Stapp said, speaking in a low, measured tone. "In finding sobriety, I was also able to get to a place where I was able to treat my underlying depression."
One of Stapp's biggest challenges was even getting to the point that he would admit he needed help, even though his relapses were highly public. After the last incident, however, he knew that he had been given his last chance.
"What really got me to the turning point was the line in the sand that my wife gave me in saying 'it's me and the kids or we have to go, it's your choice,'" he said. "Thankfully I had a brief moment of clarity and it really sunk in. That is something that I could not lose."
Stapp says that his wife Jaclyn and MusiCares, an organization that provides healthcare support for music professionals, "joined forces" to get him into a facility. There, he was treated for addiction and alcoholism, along with other underlying issues. Stapp believes that those other issues—which had links to untreated depression—were the real root cause of his trials.
Read the full article at MensHealth.com